Andrew Lloyd Webber Musical Gala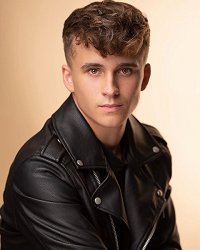 Originally from Birmingham, Tom recently graduated from Masters Performing Arts College in Essex where he trained extensively in all aspects of Dance and Musical Theatre for the last three years.
Tom began his training at the age of 6 with a local theatre company, Spotlight Stage School, where he went from loving dancing as a hobby to realising it could be his career. Theatre credits include; Cinderella (Richmond Theatre) Carole – The music of Carole King (UK tour) Television credits include; Opening Performance for ITV show The Games.
Adresse
3for1 Trinity Concerts GmbH
Ludwig-Erhard-Str. 9
DE-64653 Lorsch
Telefon / Fax
T +49 (0)6251 982175
F +49 (0)6251 982176